Who We Are
Meet Our Team Whose First Priority Is You
Dentistry Where Relationships Take Precedence
Meet Our Doctors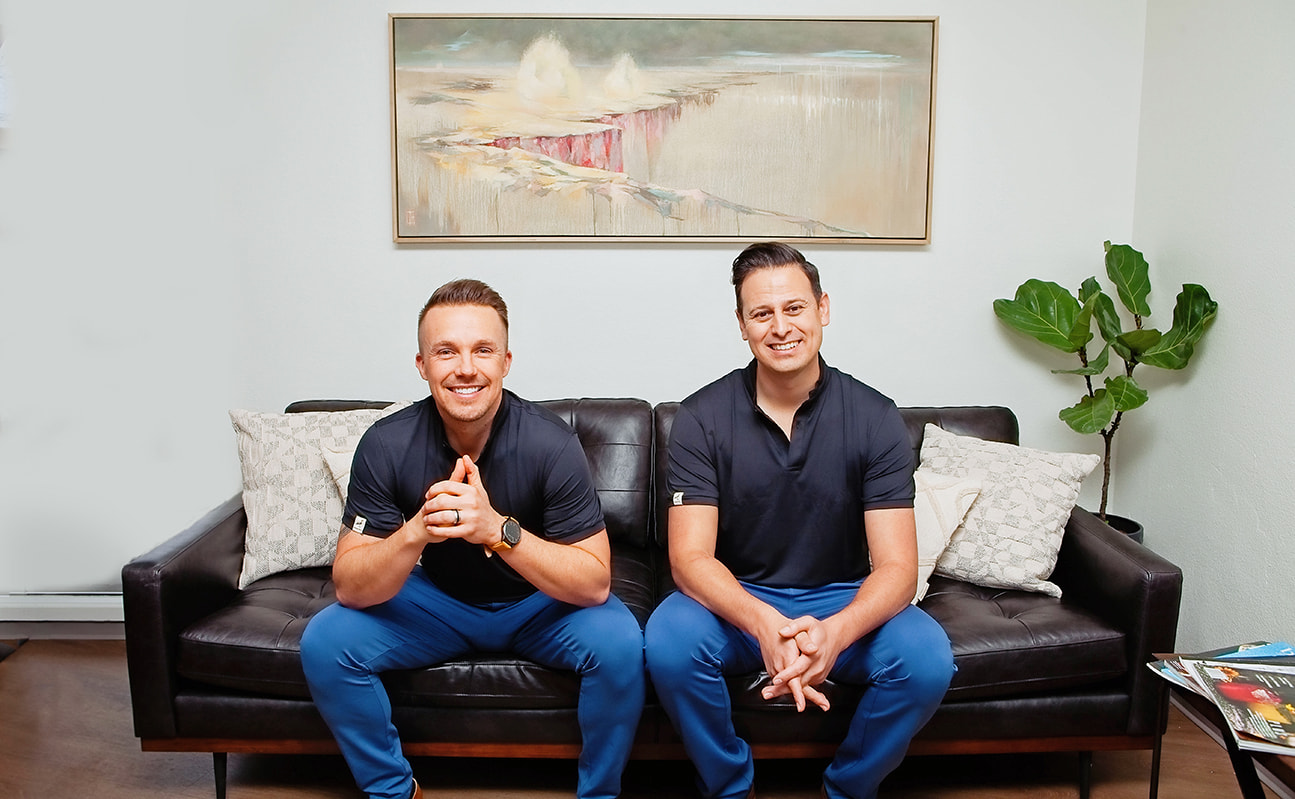 Devin Giron, DDS
Dr. Devin Giron is a thirteenth-generation resident of New Mexico. He established VIDA Dental Studio in Santa Fe–with a focus on dentistry as a critical component of total health and wellness. Dr. Giron chose to pursue dentistry because of his love for both science and the arts, and found that dentistry perfectly melded those two interests.
Dr. Giron schedules fewer appointments per day to give patients his complete attention and to fully address their concerns. He considers it an honor and a privilege to serve the people of this wonderful community.
Dr. Giron graduated Summa Cum Laude from the University of New Mexico with a Bachelor of Science degree in Biochemistry. He went on to earn his Doctor of Dental Surgery degree at the University of Missouri in Kansas City. When away from the office, he enjoys many active pursuits such as fly fishing and gardening.
"What separates us from other offices is that we are very comprehensive in our approach. We always want to give the patient the option to choose ideal dentistry–dentistry that's comprehensive in nature and where they get to make the decisions." –Dr. Giron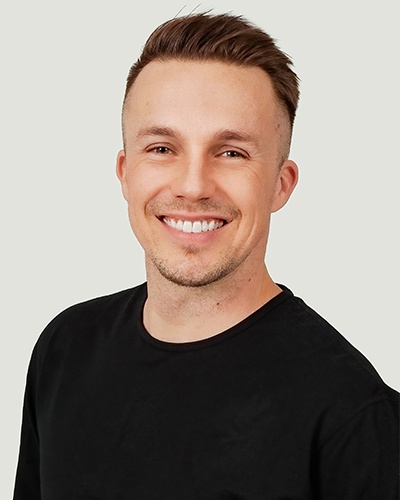 Galen Detrik, DDS
Dr. Galen Detrik was born and raised in New Mexico, and always knew he wanted to set up a practice in his home state. With a father who designs custom homes and a mother who is an artist, Dr. Detrik always wanted a profession where he could combine engineering and the arts. He believes dentistry is the perfect combination of the two.
Dr. Detrik specializes in rehabilitation dentistry and making sure every patient is happy with their smile and walks out of VIDA with complete confidence. Dr. Detrik holds two patents on dental equipment of his own design.
Dr. Detrik coined the term "Total Health Dentistry," which is the central mission of VIDA Dental Studio. He says it's about achieving just the right amount–not too much of one thing or too little of another. In other words, when health and beauty are in balance.
Dr. Detrik graduated from the University of Colorado School of Dentistry in 2013 and has since completed extensive continuing education. Away from the office, Dr. Detrik loves to play flamenco guitar, garden, and spend time with his lovely wife and their two children.
"Our bodies are capable of handling a great deal, but they prefer a state of natural symmetry and equilibrium, and that is what VIDA Dental Studio seeks to provide for each and every patient." –Dr. Detrik
Improved Oral Health & A Brighter Smile Are Just An Appointment Away
Visit us, tell us about all of your dental health concerns, and let's improve your oral health and your smile together. Schedule your appointment today!
Meet Our Team Of Dedicated Dental Warriors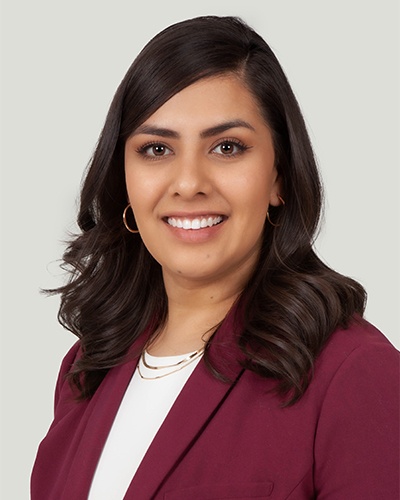 Priscila
Office Manager
Priscila is a strong believer in the mantra that, "Oral health is a necessity, not a luxury." She is truly devoted to her practice and patients. Priscila is no stranger to dental anxiety herself, and sometimes can't believe she ended up as an Office Manager! But understanding how an anxious patient is feeling has helped her empathize and relate to her patients on an entirely different level. She knows when to give advice or simply offer comfort. Priscila loves helping patients transform their smiles and is continually motivated to change more smiles for the better! Away from the office, Priscila loves spending time with her family and camping, hiking, biking–or anything that gets her outdoors.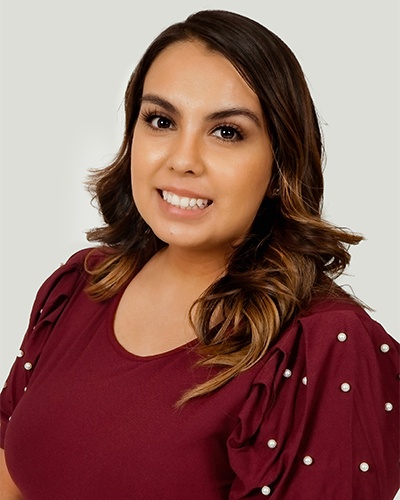 Delilah
Patient Coordinator
Delilah is passionate about dentistry, and loves any opportunity to learn more about oral health and how it relates to overall health and wellness. She strives to help each patient feel comfortable throughout their dental experience, and to leave VIDA Dental Studio feeling confident and happy. Delilah has seen thousands of patients come through the office doors feeling nervous and uncertain, and leave beaming with confidence and happiness– and loves being a part of that transformative process. Outside of the office, Delilah enjoys spending time with her husband and three daughters, hiking, and crafting.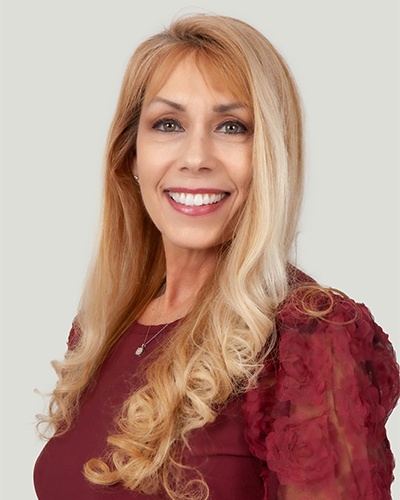 Cindy
Office Administrator & Treatment Coordinator
Cindy truly sees her patients as family, and loves helping them experience the confidence that comes with a great smile. Cindy understands that patients often come in feeling nervous and uneasy. She makes a point to talk with patients and put them at ease, and to reassure them that they will be taken care of throughout their entire experience at VIDA Dental Studio. Cindy also enjoys spending time with her husband and two sons, and being out in nature.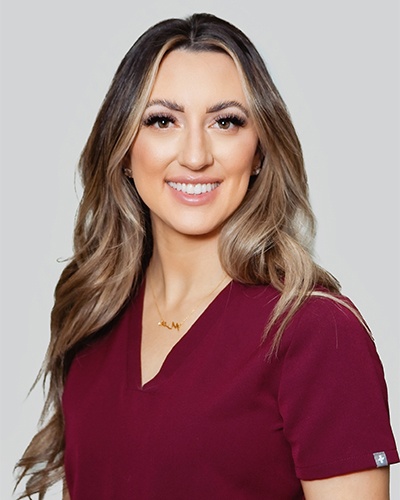 Brittany
Dental Hygienist
Brittany makes a point to help patients feel comfortable during their entire dental care experience. She believes in the power of a smile, and that everyone deserves to feel happy and confident when they smile. She prides herself on being detail-oriented and informative, while making sure she doesn't overwhelm patients with too much information at once–especially when they're feeling stressed or anxious. Brittany loves working in Santa Fe and being part of such a fun, eclectic community. She has received the Golden Scaler Award honoring her outstanding clinical skills and judgment.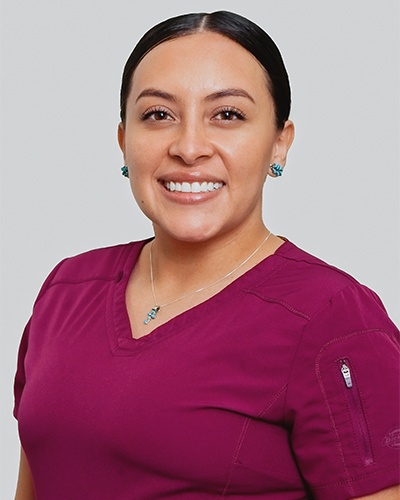 Jessica
Dental Hygienist
Jessica loves the friendliness of the patients she sees at VIDA Dental Studio, and enjoys helping them feel good about themselves. She strives to be accommodating to patients and their individual needs or concerns, as well as flexible during the dental process. She gives every patient a warm welcome when they visit, and helps patients to thoroughly understand the individualized care they will receive. When she's not helping patients, Jessica enjoys spending time with her daughter and embracing her Pueblo culture and heritage.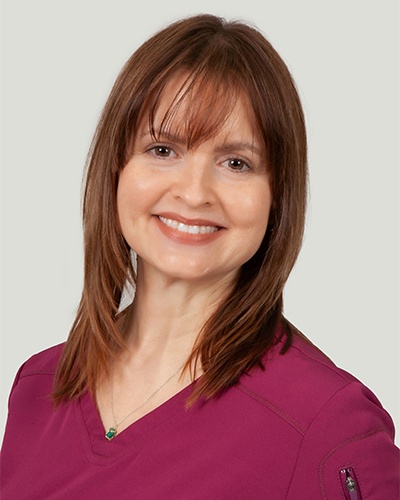 Joey
Dental Hygienist (Certified E.F.D.A.)
Joey has been working in dentistry for over 20 years! Starting her career as a Certified Dental Assistant, Joey studied at the University of Maryland and the Community College of Baltimore where she graduated magna cum laude.
Helping patients see the important connection between oral health and overall systemic health is the focus of Joey's work. Her favorite thing about dentistry is all of the new scientific developments and technology that are continuously redefining the patient experience. Joey's passion for helping is most easily defined by the many years she has volunteered for Mission of Mercy dental events, providing free dental care to those in need in the community.
Coming to Santa Fe from her home state of Maryland, Joey continues to explore, she loves cooking, and fitness. Joey also enjoys spending her off time with the best dog in the world, Sadie, a min pin/Italian greyhound/chihuahua mix.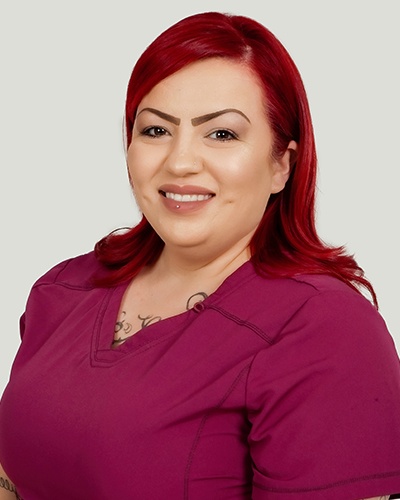 Shanai
Lead Dental Assistant
Shanai feels passionately that an individual's overall health begins with good oral health, and that a person should look as beautiful on the outside as he or she feels on the inside. She helps patients overcome their dental anxieties by making sure they know that they're not alone. She can relate because she also experiences dental anxiety! If Shanai needs to hold a patient's hand while he or she receives anesthetic, she is happy to do so. When she's not helping patients, Shanai loves spending time with her husband and daughter, drawing, painting, getting tattoos, or simply being outside.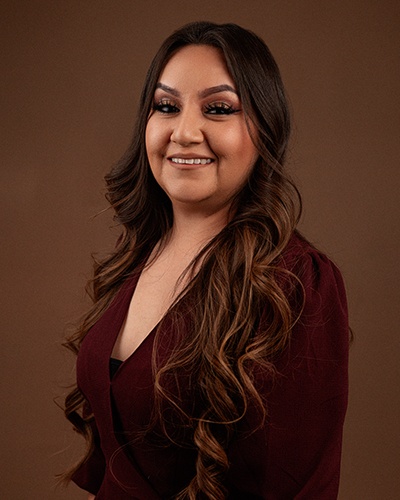 Vanessa
Dental Assistant
Vanessa graduated from Pima Medical Institute and has been working as a dental assistant for over 10 years. She loves using that experience to make sure patients are comfortable and taken care of while in her care.
In her time off Vanessa enjoys spending time outdoors with her 8 year old daughter and a dog named Luna.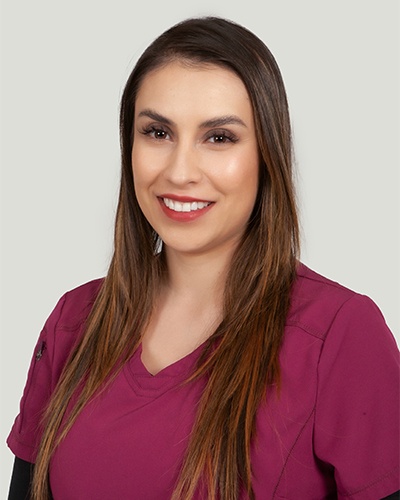 Maria
Dental Assistant
Maria was born and raised in Santa Fe, and was always interested in the medical field since she can remember. It wasn't until college that she developed a passion for dentistry. Maria loves helping patients and changing smiles motivates her. She loves to spend time with her husband and their three children, she also enjoys to dance, and cook. I received my dental assistant certificate from Carrington College. I have been a Dental Assistant for over 10 years. I love seeing patients' lives change health wise and also see their confidence boost with every smile. I love spending my free time with my family traveling or just fun activities with my kids.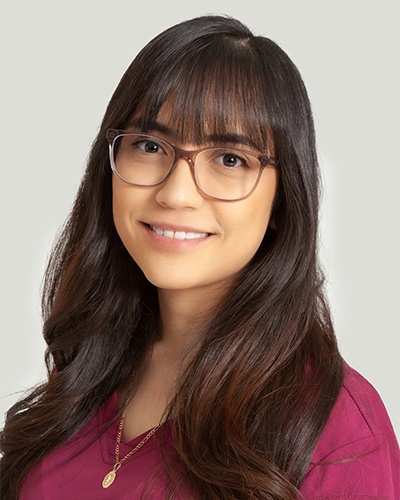 Angelica
Dental Assistant
Angelica attended Carrington College and has been in the field for 6 years. For her, meeting new people and creating genuine patient relationships is one of the best parts of her job aside from joining an amazing team. She brings a calming personality to help comfort patients before, during and after their dental procedures. When she isn't working, she enjoys watching our NM sunsets with her Pitbull named Casper, attending concerts, being outdoors, and spending time with family and friends.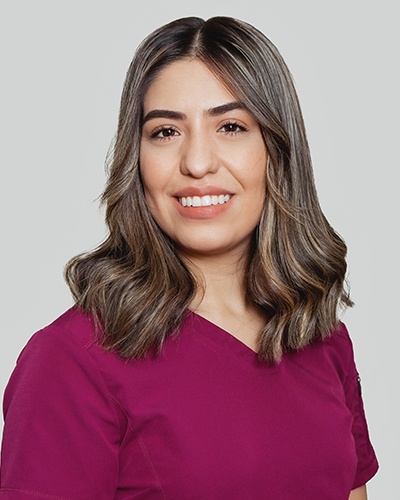 Karina
Dental Assistant / New Patient Coordinator
I LOVE Dentistry! I love being part of the Santa Fe community. The best part of my job is being able to educate patients on their oral health and needs. To be part of a team like the one we have at VIDA is a privilege to me. Outside of the office I love spending time with my family, staying active and acquiring new skill. Lastly, cannot forget to include this, I am a total gym rat. There is nothing I love more than lifting weights. My favorite day of the week is leg day.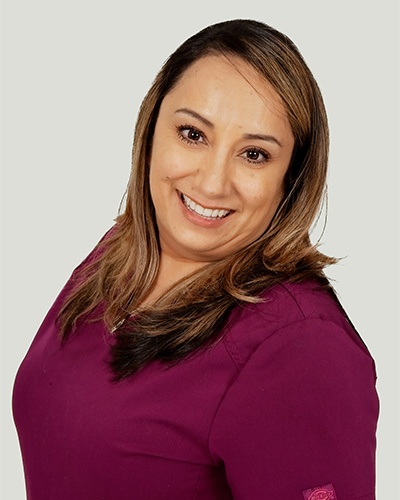 Myrna
Expanded Function Dental Assistant
Myrna has been a dental assistant for 10 years 2 years ago she achieved her Expanded Function (EFDA) certificate at SFCC. Myrna loves making patients feel as if they were one of her family members offering them a kind and compassionate visit. She places herself in the patient's place and makes sure to treat them as if she was treating a family member. When not at work she enjoys spending time with her family watching movies, shopping, or just hanging out at home.